Tap an option to read more:
Click an option to read more:
USA: Completed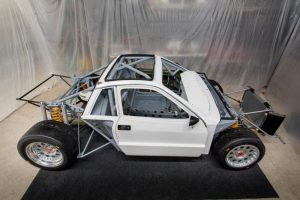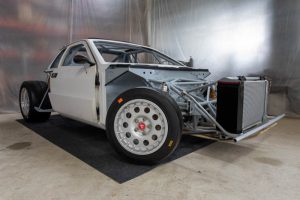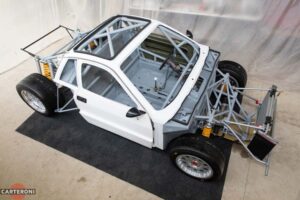 A longtime follower of the 037, and an early adopter for our 037 project, Michael O'Hara's goal is to build the ultimate 037 recreation.
His rolling chassis, 003, now landed in the US, will be built upon to reproduce a near-original 037. 003 is a unique chassis, running a full Abarth suspension setup, Speedline 3-piece rims, and Pirelli Corsa tyres. The chassis contains special modifications unique to Michaels requirements that are different to 001, enlarged front wheel arches being one such difference. It additionally comes equipped with an international FIA homologated chromolly roll cage. 
The first completed Carteroni rolling chassis, Michael aims to run the completed car in events across the US, pandemic permitting.
France: Ongoing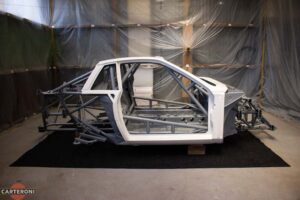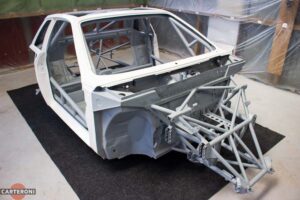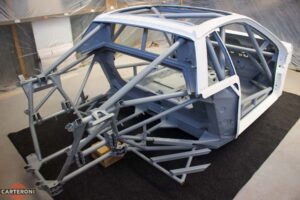 Our second turn-key 037 build will find its home in France, with Jean Claude, Carteroni's ambassador to the European homeland.
The completed Chassis 005 will be a milestone for Carteroni, an evolution of our 037 engineering as established by our first turn-key, 001. 005 will be used for competition and road trips alike, kitted out with homologated safety equipment to prepare the car for nearly any type of competition- even ice racing!
Technically, 005 is a middle ground between Michael's rolling chassis and our original 037 recreation, a totally unique build, created to be driven hard. The French build has the same chromolly roll cage as Michael's car, but differs from 003 as it uses the same wheel arch design as 001. 
Australia: Ongoing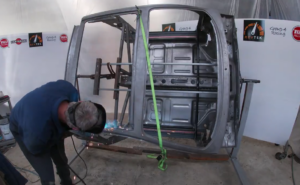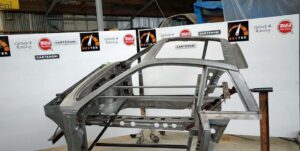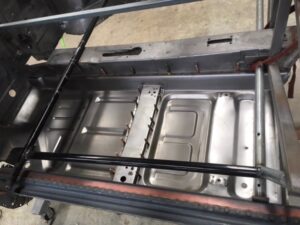 Carteroni's Australian ambassador, everyman and Fiat enjoyer Paul Scambler came aboard to create his 037 on his own terms- including construction of a film set to capture the build.  
Based on a treated Montecarlo tub supplied to us from Aus, Paul's 037 will be used for competition within Australia, and be driven on the street. Currently awaiting construction of the front and rear spaceframes, chassis 004 will have a similar roll cage to Michael's 037, and the French build. 
Follow his story on Group4Racing to see chassis 004 come together. 
New Zealand: Ongoing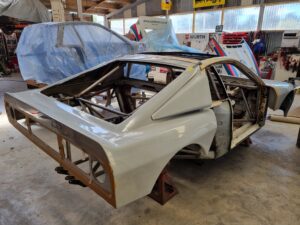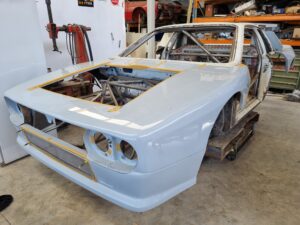 The original Carteroni 037 will soon have a South Island sibling! Nick's 037 resides in the Carteroni workshop from the South Island, where the tub was prepared by Nick himself, before being sent up North for final spaceframe fitment.
With grey gel coat panels fitted in 2021, this 037 will be a road car with bite, sporting a NZ competition roll cage giving Nick the opportunity to hit the gravel or the track. 
Poland: Ongoing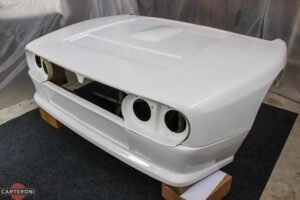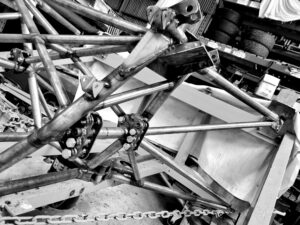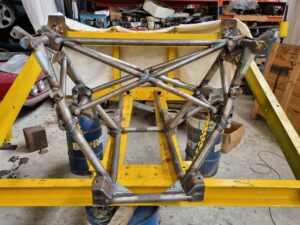 Our latest project originates in Poland, where our client is building their 037 alongside a team of engineers with the goal of creating a car focussed primarily on competition. For their 037 build, our Polish client required front and rear spaceframes and a white panel set- which will be fitted to the prepared donor tub in Poland.
Follow our progress
Head over to Facebook to follow our ongoing builds each week.