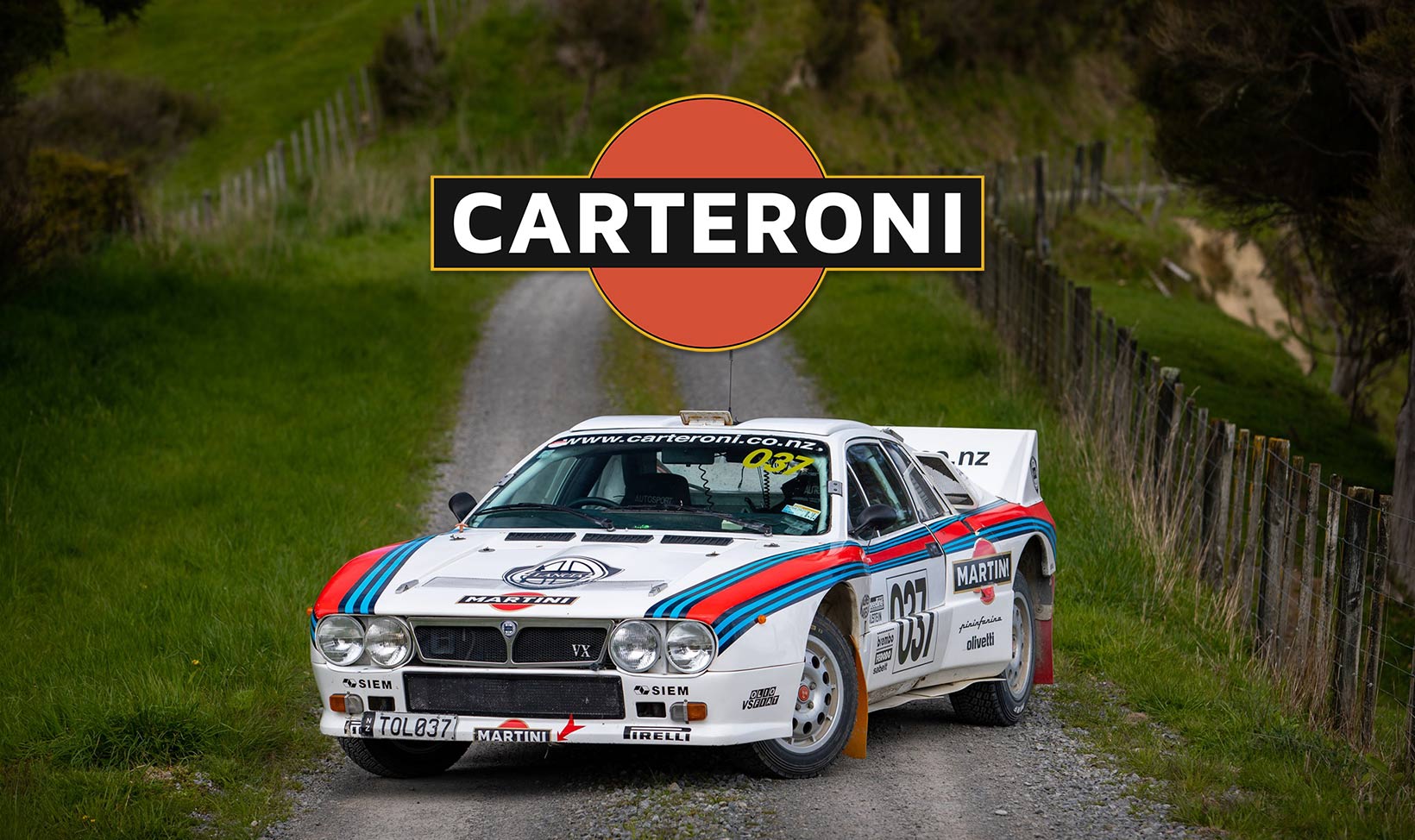 2 Turnkey Builds Available 2025
Build waiting list: we're fully booked until April 2025. Our 2 next available slots are free from May 2025 – for 2 turnkey builds, 007 and 008. Need help deciding if you should be the next Carteroni 037 owner?

Bespoke 037 Re-creations
Internationally Recognised – Exquisite Engineering – Low Volume
With over 25 years of Lancia, rally, and 037 engineering experience, Carteroni produces low volume, bespoke re-creations for an international clientele. 
Click an image to learn more:
Tap an image to learn more:
Connect with us for pricing and options
© 2023 Carteroni
Images by Aaron Mai Media, A Little Bit Sideways, and Gordon Campbell.
Site by Two Monkeys